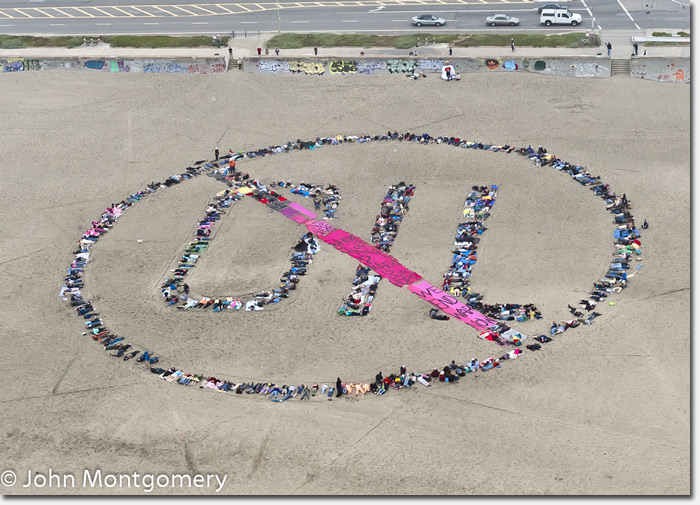 Ocean Beach was abuzz this morning as people gathered for the "Slash Oil" initiative. Nearly 500 people showed up to lie down to call attention to the gulf oil spill. At 11:25am, a helicopter circled overhead to take our picture. I was in the "L".
Slash Oil was organized by San Francisco writer / activist / taxi driver Brad Newsham as part of a larger initiative that took place today called Hands Across the Sand, a national movement to oppose offshore oil drilling and champion clean energy and renewables.
After forming the slash oil symbol, participants walked down to the water's edge and spread out across the shoreline holding hands, while the helicopter continued taking pictures. People also joined hands at the shore along Crissy Field...

more here